Wind Mitigation in Greater Columbus
Protect your roof from wind damage & lower your insurance premium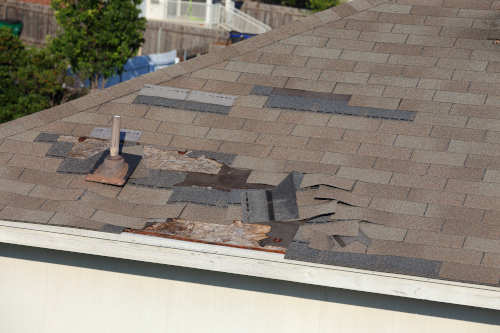 Be prepared. Reliable wind mitigation improvements protect your roof and home from serious damage.
Protecting your home is important for your peace of mind. That is why your home protection plan should include ways to prevent wind damage. In a hurricane or severe storm, heavy wind can destroy your roof and other parts of your property. Luckily, there are ways to make your home safer, which will create significant savings on your insurance premium.
Don't know where to start? Klaus Roofing of Ohio can help. By installing wind mitigation improvements and documenting those upgrades with a wind mitigation inspection, you can qualify for discounts on your insurance policy.
If you are interested in wind damage protection for your home, call us today at 1-844-745-9493 or click below to schedule a free estimate! We proudly serve Ohio areas throughout Newark, Westerville, Columbus, and nearby.
Common wind damage mitigation upgrades
There are a variety of improvements that can limit wind damage. Even if your home is insured, repairing wind damage can still be costly. That is why Klaus Roofing of Ohio offers wind mitigation solutions that protect your home from damage and prevent expensive repairs.
Our qualified contractors will conduct a wind mitigation inspection to determine which upgrades are necessary. There are several techniques to consider for wind mitigation, including:
Roof deck attachment
We start by examining the condition of your existing roof deck. Any missing or loose shingles or roof tiles should be replaced. In Ohio, the roof covering should be rated to resist high winds and fastened using nails, not staples. If you're planning on having your roof replaced, you should choose a material with a higher wind rating that is also code-approved in Ohio.
Whether you need a roof repair or replacement, our expert roofers can help you select the best roof material for your home.
Roof-to-wall connections
When hurricane winds hit your home, they not only push against the walls but also pull up on the roof. The best way to protect your house from hurricane wind damage is with a continuous load path. This load path is created by connecting the entire structure with special hurricane straps and clips. Your roof is connected to the walls, which are secured to your home's foundation.
Retrofitting your home with roof-to-wall connections will improve your roof's wind resistance and can lower the cost of your insurance premium. Many older homes in Ohio were not built with a continuous load path, so they aren't able to withstand high winds.
Gable-end bracing
A gable end is the triangular-shaped section of a wall between roof pitches. Since gable end walls are the highest peak on most houses, they are exposed to the strongest winds. If a gable end wall is not properly braced, it can collapse and cause significant damage to your home. Luckily, gable-end bracing is one of the easiest hurricane retrofits and should be considered in your overall wind mitigation plan.
Secondary water resistance & roof sealant
Adding an extra layer of protection to your roof can help prevent water from leaking into your home if the shingles are blown off during a windstorm or hurricane. The most common solutions for roof sealing are a self-adhering modified bitumen underlayment or a foam seal that's sprayed on the underside of the roof deck.
Window & door opening protection
In a hurricane, glass windows and doors will likely be damaged. Hurricane shutters are a cost-effective solution for securing window openings in a storm. Home inspectors in Central Ohio also recommend installing shatter-proof windows and doors.
Be prepared when the next storm strikes
Want reliable home protection from wind damage and to save money on your insurance premium? Klaus Roofing of Ohio provides expert wind mitigation upgrades and other roofing services including roof repairs and replacements. If you have already made wind mitigation upgrades, we can perform a wind mitigation inspection to help you qualify for discounts on your insurance.
Contact us to schedule a free on-site evaluation and estimate in Ohio, including Newark, Westerville, Columbus, Grove City, Delaware, Marysville, Reynoldsburg, Hilliard, Galloway, Springfield, and nearby.
Looking for a price? Get a no cost, no obligation free estimate.