Professional Roof Repairs in Columbus & Westerville
Ohio's trusted roofing repair company!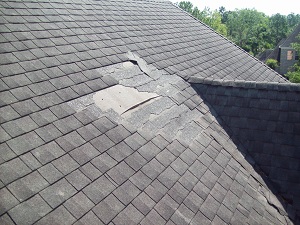 Back to normal. Our expert roof repair services will keep your home safe and dry.
Your roof is the first line of defense your home has from the elements, which is why it is so important to ensure it remains in the best condition. Any number of things can happen unexpectedly, causing costly damage to your roof. By not getting a roof repair in time, a simple missing shingle may ruin your roof's integrity and potentially cause enough damage to need a full roof replacement.
Here at Klaus Roofing of Ohio, we employ the best-experienced roofing contractors to provide aid for you when you are in need of a roof repair. If you are looking to restore a minor roof leak or even major storm damage our staff, of roof repair experts will utilize quality materials and their own skilled craftsmanship to get your roof repaired to its best working condition quickly and effectively.
If you have any roof repair needs in Columbus, Newark, Grove City, Westerville, or the nearby areas, call us today or click below to get a free cost estimate!
Protect your roof with regular maintenance
If you are looking for the best method of preserving the life of your roof, keeping up with maintenance by making spot repairs is the way to go. Monitoring your roof's condition will help prevent small issues, such as damaged or missing shingles, from growing into a larger one, like a serious leak. When you contact our skilled contractors for roof repairs, we'll not only make sure that your roof is in the best working condition, but we will check flashing, skylights, and gutters to ensure that there aren't any other problems that may have gone unnoticed.
Obviously, even the best-maintained roofs can still fall victim to damage from severe weather. Even if the storm damage isn't visible, it's a smart idea to get your roof inspected after any major storm. This helps to ensure that everything is in order and you don't need major roof repairs or full roof replacement.
Providing repairs for every roofing problem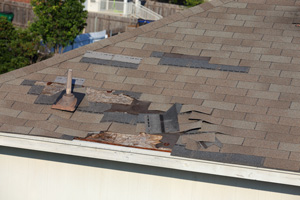 Protect your roof. Don't wait until a small problem becomes expensive damage.
No matter what roofing problem you have in your home, we have you covered. Our roof repair services include:
Repair of damaged shingles or other roofing materials
Roof leak repair
Wind, hail, and other storm-related damages
Wood rot repair
Emergency services
Our expert technicians will provide you with a thorough roof inspection to identify any roofing problems you have, then work with you to find the ideal solution that best fits your home.
Your local roofing contractor, keeping your roof in the highest-quality condition
Don't take any chances with the condition of your roof. The experienced professional contractors at Klaus Roofing of Ohio can handle all your roof repair and maintenance needs with fast, effective service and high-quality products and workmanship.
We offer free estimates on the cost of all our work, so don't hesitate to call us for all your roofing needs in Marysville, Delaware, Grove City, Hilliard, Galloway, Springfield, Reynoldsburg, and throughout the surrounding areas.